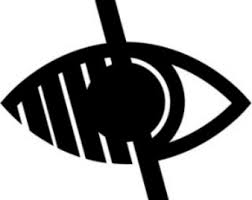 Years 5 & 6
Welcome to Years Five and Six. We are taught by Mrs Norris and supported by Miss Sheridan and Mrs Hoffman. Our days are jam packed and crammed with learning opportunities. Attendance is crucial to our academic success. As the oldest children in school, we know we have to reach the target of 97% every week. We love coming into school and eating our breakfast with our friends ; we are rarely late. and always ready.
Mrs Norris always links our English sessions to our topics. She expects us to know which aspect of the curriculum our weekly topic lessons focus on and tries to stop facts escaping from our heads. We have a display in our hall called "How Full is Your Bucket?"
She expects us to read aloud to a grown up at least three times a week and gets grumpy if we don't! She also likes it if we challenge her to a battle on Times Table Rock Stars and is always checking if we have managed to increase the speed we answer in. This week we are participating in TTRS challenge called Rock Out 2020.
We have been learning about significant events in WW1 in particular the role animals played. We posed the question " Who were the true heroes of WW1?" Most of our learning has come from reading WarHorse by Michael Morpurgo. Our emotions have been on a roller coaster as we have followed the exploits of Joey and his loyal companion Topthorn as they remain high spirited whilst in the face of adversity.
We are going to explore the question, "What life was like as a child in WW2?" We will be making a meal based on rationing in the 1940's and designing, making and evaluating our own Anderson Shelters.
.
Mrs Bell comes into school to instil the rules of good teamwork and sportsmanship every Monday. Mondays also include our PHSE sessions with Mrs Stephenson who encourages us to speak openly and honestly about our feelings while tolerating the views of others. She also runs School Council where we suggest ways in which we can improve our school and try to understand democratic decisions. We are currently learning about Unicef's Rights of the Child and how this affects us in school and at home.
Miss Sheridan (our part -time teaching assistant) is always there at 8.40 am promptly asking us to read to her- she also accompanies us in our PE lessons with Mrs Bell. She helps Mrs Norris with displays and loves to laminate!
Miss Hoffman ( our full time teaching assistant) is also always keen to hear us read. She knows which of us need to be heard on a daily basis and supports us in whatever area of the curriculum we are studying.
Daily Routine
Our day in UKS2 begins with our morning job – this is usually maths based but can also be responding to marking or reading. We start our English lessons with spelling, handwriting and grammar sessions then spend time analysing texts and using them as a stimulus for our writing. Maths follows braek down and always starts with a basic skills session. Afternoons are for Science, Topic, Art, RE, French and Music. We are learning how to play the guitar- we believe we have some talented musicians in school.
All of the staff in our bubbles take it in turns to play with us outside. We were fortunate enough to have a new Trim Trail installed in the summer holidays. Look at our photographs to see how skillful and strong we are to complete the course.
Our Headteacher plays with us EVERY day once we have eaten lunch. She knows know how important it is for us to have fresh air while learning how to take turns and resolve any differences whist remaining respectful.
We have many reward systems across school. Our class have a competition to see who can collect the most " smilies" every week. If a postcard from school's mascot, Dale drops through our letterbox, we know we have done something impressive. Children who have 100% attendance are invited to have breakfast with the Head Teacher every half term.
Due to Covid 19 restrictions, we are only allowed essential visitors to school. For us these have included a Fire Officer from Redcar and Cleveland to ensure that we were all safe over Bonfire Night and Ally who is working in conjunction with MFC. She is helping us to be mindful during these difficult times. Over autumn term, we will be learning how to clear our energy fields, making lavender bags and dream catchers as well as other outdoor activities to support well- being.
Below are free resources that will help support your child's learning. If you require any help with printing please just ask.