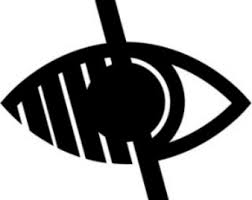 Years 5 & 6
Welcome to Years Five and Six. We are taught by Mrs Norris and Mr Fairbridge and supported by Mrs Hoffman and Mrs Moore. Our days are jam packed and crammed with learning opportunities. Attendance is crucial to our academic success. As the oldest children in school, we know we have to reach the target of 97% every week. We are glad we can come into school and eat breakfast with our friends again; this means we are rarely late and always ready to learn starting with our morning job. Our three simple rules are " Be safe, be ready and be respectful."
Our teachers always link our English sessions to our topics. They expect us to know which aspect of the curriculum our weekly topic lessons focus on and try to stop facts escaping from our heads. We have a display in our hall called "How Full is Your Bucket?"
We are expected to read aloud to a grown up at home at least three times a week and have our reading books on our desks at all times in school in case the DEAR (Drop Everything And Read) bell goes. Mrs Norris has just started this initiative to ensure we don't forget the importance of reading.
We begin each maths lesson with a basic skills exercise, honing and consolidating those basic maths practices that are essential to our ongoing education. The main part of the lesson begins with a challenge linked to how well we have understood the previous lesson in the sequence or supported by an adult if we have struggled. We know how essential the multiplication tables are and have opportunities to use the Times Table Rock Stars app and paper activities (when there is no access to the iPads); this improves our fluency and our recall speed. Our staff also like it if we challenge them to battles on Times Table Rock Stars and are always checking if we have managed to increase the speed we answer in.
We will be learning about significant events in WW1 this half term – in particular the sinking of the hospital ship The Rohilla off the coast of Whitby. Our teachers are keen for us to learn about the local area and who the true heroes of the war were. They are taking us on a visit to the historic town in October. Due to lockdowns, they know that we have missed out on a lot of extra- curricular activities so we are also going on a 3 day team building residential to Carlton in September and visiting the theatre in November to see a Christmas Carol. We are very excited!
Now that Mrs Bell has retired, Mr Fairbridge and Mrs Norris will be teaching us .P.E. We are so lucky to have had a new MUGA built during the holidays and are looking forward to putting it to good use in September. Mondays also include our PHSE sessions with Mrs Stephenson who encourages us to speak openly and honestly about our feelings while tolerating the views of others. She also runs School Council where we suggest ways in which we can improve our school and try to understand democratic decisions. We are currently learning about Unicef's Rights of the Child and how this affects us in school and at home. The pupils on council were proud to help school achieve our Silver Rights Respecting Award last year and know we will be aiming for gold soon.
Miss Hoffman (our full time Year 5/6 teaching assistant) is always keen to hear us read. She knows which of us need Maths interventions and supports us in whatever area of the curriculum we are studying. We love to bake and do art with her and she will encourage us with our swimming lessons when they begin shortly.
Mrs Moore (our part time Year 5 teaching assistant) loves to ask us questions about the books we are reading and how the characters might be feeling. She loves playing with us at break times and is great at skipping!
Our Head Teacher Mrs Thornton keeps us safe on the playground EVERY day once we have eaten lunch. She knows know how important it is for us to have fresh air while learning how to take turns and resolve any differences whilst remaining respectful. She also checks we have done our reading and homework and praises us in Friday's Celebration assemblies. However, we all know her main job is to keep us safe.
We have many reward systems across school. We know when we have made an adult proud. We have a competition to see who can collect the most " smilies" every week and are allowed a dip in the prize box to celebrate. If a postcard from Dale, the school mascot, drops through our letterbox, we know we have done something very impressive. Children who have 100% attendance are invited to have breakfast with the Head Teacher every half term. We love our sausage and bacon butties!
We are not perfect all of the time but the grown – ups working with us give us plenty of chance to put this right. We get reminders and warnings to help us stay on track.
Due to Covid 19 restrictions, we have only been allowed essential visitors to school. These have included Lee and Toceef from Middlesbrough Football Club Foundation, who have helped keep our minds and bodies fit and healthy. They taught us about the dangers and effects of gaming and gave us prizes for most improved sports boy and girl. They have also delivered many food hampers to our homes to ensure we were well fed!
We also had to learn remotely and were very glad that Mr Fairbridge helped us with that. He will be teaching us computing this year using the new lap tops.
Below are free resources that will help support your child's learning. If you require any help with printing please just ask.