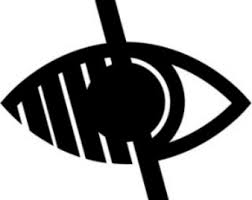 English
English
As a core subject, English is central to the curriculum of Lingdale Primary School. We are passionate about our thematic literary approach, which allows children to read quality texts in their entirety. Cross-curricular links are made to reinforce basic skills and make meaningful links in learning.
Reading
The context for reading development is provided through shared and guided reading as well enjoying aa class text together at the end of the day. In addition to reading at school, all pupils are expected to read regularly at home. Pupils who bring in their signed home reading records at least three times a week are entered into our weekly Book Draw.The lucky winners from each class are allowed to choose a book, which is theirs to take home and keep. Children are supported through the Accelerated Reading Scheme, which runs from Year 2-6. This is complemented by the termly Star Reading tests that the children sit to gauge their understanding of texts and which ensures children chose books which are at the right stage (Zone of Proximal Development-ZPD) We develop reading skills through the provision of a language rich environment, which includes specific teaching of Words of the Week. Our aim is that all children have a true passion for books and reading which develops their love of literacy and continues into adulthood.
Early Reading-Read, Write Inc Phonics
At Lingdale, we follow the Ruth Miskin program of Read, Write Inc. Children learn the English alphabetic code: first they learn one way to read the 40+ sounds and blend these sounds into words, then learn to read the same sounds with alternative graphemes. They experience success from the very beginning. Lively phonic books are closely matched to their increasing knowledge of phonics and 'tricky' words and, as children re-read the stories, their fluency increases. Along with a thought-provoking introduction, prompts for thinking out loud and discussion, children are helped to read with a storyteller's voice. We advocate the "Keep up not Catch up" approach to phonics.
.Speaking and Listening
Equal emphasis is placed on speaking and listening skills across the curriculum. Children are encouraged to speak clearly and accurately from an early age and to be confident speakers in a range of situations. Listening is of paramount importance, as is the ability to ask appropriate questions. Drama is used to consolidate learning and poetry recital is encouraged. We believe that poetry can enhance language understanding and enjoyment. O
Writing
Children are taught to write for a variety of audiences and purposes, applying appropriate grammar and using clear and consistently joined handwriting. Pupils strive to earn a handwriting pen and have to take a selection of their books to the English lead, who will determine whether their presentation is good enough to make the leap from pencil to pen! Spelling rules based on the National Curriculum are taught as a separate lesson and spellings are sent home each week. understanding. High- level vocabulary is specifically taught and children learn how to incorporate it into their writing.
Assessment
Summative assessment takes place at the end of each full term using resources from The National Foundation for Educational Research (NfER).Any gaps are identified and built into future planning to ensure progress.