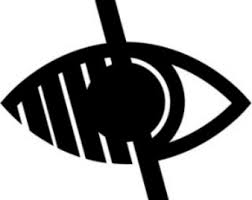 The School Curriculum
Overview
At Lingdale Primary School, we offer a broad and balanced curriculum to promote engagement and enjoyment of learning for all children. Lingdale has used the statutory national curriculum which sets out the framework as programmes of study for key stages 1 and 2 to support curriculum development. As the national curriculum provides an outline of core knowledge, we develop more exciting and stimulating lessons to promote the development of pupils' knowledge, understanding and skills as part of the wider school curriculum; our curriculum is reviewed yearly by staff, children and parents to create more opportunities for pupil voice in the planning stage and to further develop exciting areas of learning with children's interests and retention of knowledge at the centre; motivating all children to achieve their very best. Our aim is to create opportunities for excellence and enjoyment and to maximise how school can:
promote the spiritual, moral, cultural, mental and physical development of pupils at our school and of society,
prepare pupils at Lingdale for the opportunities, responsibilities and experiences of later life.
achieve and the develop their key skills in English, Maths and Science as core subjects.
retain and develop their understanding in the foundation subjects of Religious Education, History, Geography, Design Technology, Music, Art, Physical Education and French.
Social and Emotional Aspects of Learning are also taught and used as further opportunities to give children wider opportunities to enhance their knowledge and understanding of the world around them.
Strong British Values is at the centre of our culture, embedding SMSC across the curriculum and school life. With all of this in mind, we plan and deliver lessons to develop the whole child across a range of subject areas.
Inclusion
We set high expectations for every pupil and plan additional end points for children who are able to extend their knowledge further. The expectation of accessing the core end points set out in the National Curriculum for all students is paramount for all children to progress. Where children are struggling to access these end points or find learning more difficult, extra support to overcome these barriers in the form of regular revision opportunities and interventions. For our children with special educational needs we plan lessons to ensure that there are no barriers to every pupil achieving. In many cases, such planning will mean that these pupils will be able to study the full national curriculum. Potential areas of difficulty are identified and addressed within the classroom through the rigorous use of pre-assessments across the whole curriculum.
Target Setting and Assessment
Termly and End of Year National Curriculum targets are set for each child in Mathematics, Reading and Writing and progress towards these are continuously monitored and reviewed for every child; any underperformance is identified quickly and acted upon through targeted support and intervention. Our Quality Assessment and Feedback Marking Policy ensures staff are always focused on pupil achievement for every child. Teachers discuss area for development with the head teacher in the form of pupil progress meetings.
During the course of the week children are taught by their own teacher, assisted by our teachers, support staff, and are in ability groups for Mathematics and English; children underachieving are identified quickly and receive interventions to close any gaps in learning; Interventions take place outside the normal core lessons by trained staff to ensure progress is accelerated and children make up ground from any lower starting points.