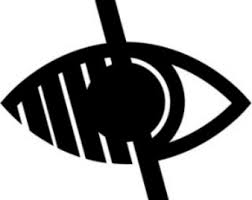 Year 1 & 2 Lock Down
Miss Stonehouse attempts homeschooling!
Week commencing 20th April- Home learning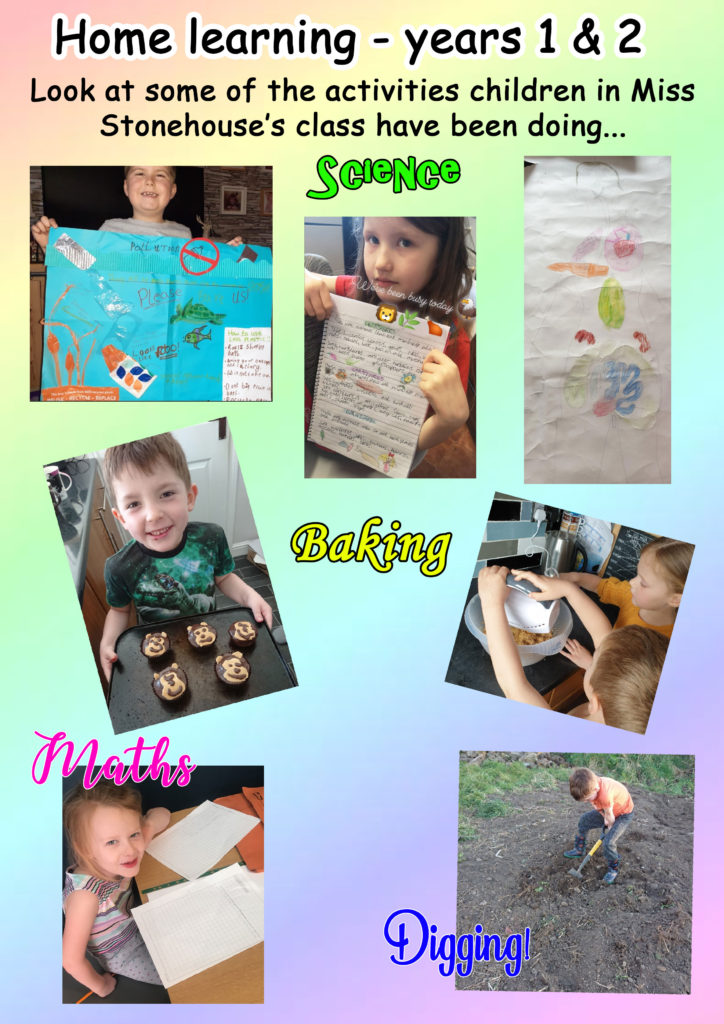 Week commencing 27th April – Home learning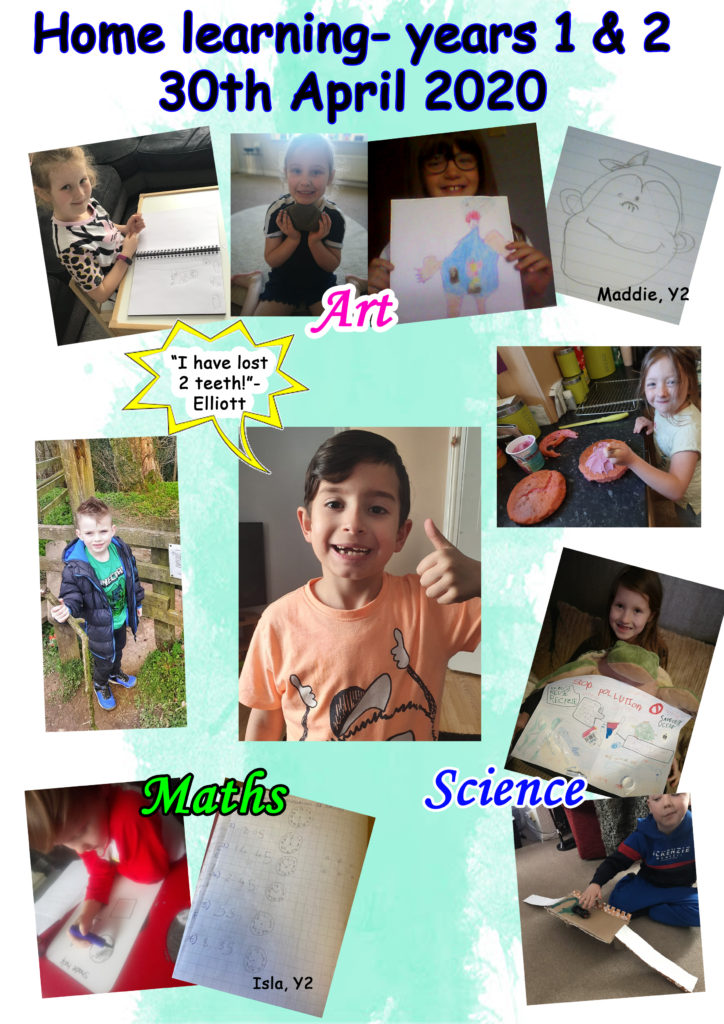 Home learning WC 4th May 2020
Home learning WC 11th May
Joshua (Y2) speaks Spanish with the help of sister Emily (Y4)
Years 1 & 2 have shown us the wonderful activities they have under taken this week- WC 1st June 2020.
Home learning WC 8th June 2020- The 3 little pigs!
Home Learning WC 15th June 2020– Amazing animals!
Home learning WC 22nd June- AHOY Matey!