Core Subjects
English
Lingdale follows the National Curriculum for English and appropriate programmes of study and aims to develop and extend the skills of Reading, Writing, Speaking and Listening through a variety of approaches. There is a carefully structured phonics programme in place across EYFS and KS1 using Read Write Inc. This is an accelerated programme which ensures children develop decoding skills for reading rapidly. All pupils follow a balanced programme of guided reading using the Reciprocal Reading approach across school; supported by books and reading material of graded difficulty. Every class has a daily guided group reading session, explicit reading lessons to focus on key question strands and basic skills sessions which target phonics, comprehension, spelling and grammar. Our aim is for children to become independent readers quickly and develop a love of books and a joy of reading; by offering a broad, balanced diet of reading materials across a range of genres. In addition, children are read to daily, by staff, to develop a further enjoyment of listening to class stories and factual texts.
Furthermore, children are encouraged to take a range of books home to share with parents. They can choose books from our graded reading schemes, class and school library.
We aim to make children competent and confident writers, able to write their own fiction, poetry and non- fiction texts. This is achieved by ensuring children have a purpose and stimulus for writing where possible. Talk for writing is used as the main strategy to develop confidence for writing. This includes drama, discussions and oral presentations to enhance and develop language skills.
Through the creative curriculum, children are given many opportunities to practice and consolidate reading and writing skills by applying them across a range of subjects and experiences.
World Book Day
Family Time for National Poetry Day October 2019
Mathematics
Lingdale follows the National Curriculum for Numeracy and associated programme of study. The work includes using and applying maths concepts in everyday situations, number work, shape and space, measuring and data handling. The daily mathematics lesson plus basic skills time provides structured teaching of maths concepts using mental and oral recall, as well as group and whole class teaching using a range of teaching strategies and materials. Furthermore, aspects of mathematics are taught where possible across a range of subject areas in order to put maths into real life everyday contexts.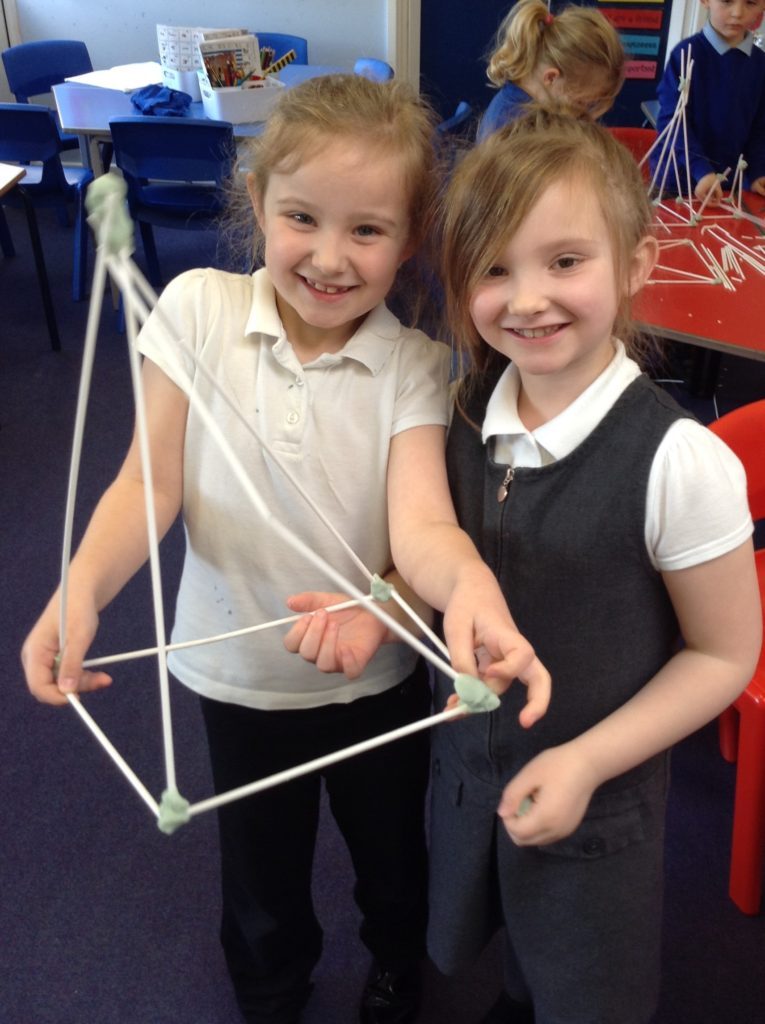 Science
We aim to enable children to develop an understanding of the world by using and applying scientific knowledge and skills. Science is taught through a variety of topics covering Life Processes and Living Things, Materials and their Properties and Physical Processes. Alongside the practical lessons taught each week in class, we also love to get parents and carers involved too!
This year, the staff and children thoroughly enjoyed our 'Family Science Afternoon'. It was a huge success and it certainly helped us on our journey of raising the profile of STEM within school (School year 2018-19).
"Working together to be the best that we can be."
Click the button below for more information on our science curriculum.
Family Science Day
Computing
Confident and proficient use of Computing skills are a vital life skill in modern society. Children are encouraged to use Computing across the curriculum for investigating, recording, organising, control and communication. Each classroom a large interactive touch screen for class teaching and broadband access in every classroom. Lingdale Primary has a set of 12 mini IPADS for basic skills development and to enhance the curriculum. Computing and the library enables pupils to learn about the safe and responsible use of the internet. An E safety Policy and Acceptable User Policy has also been developed to ensure the upmost safety and security. The school has a website which gives information about the school and promotes children's work and successes.