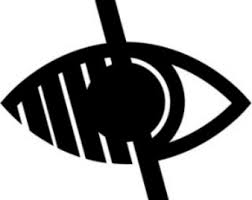 EYFS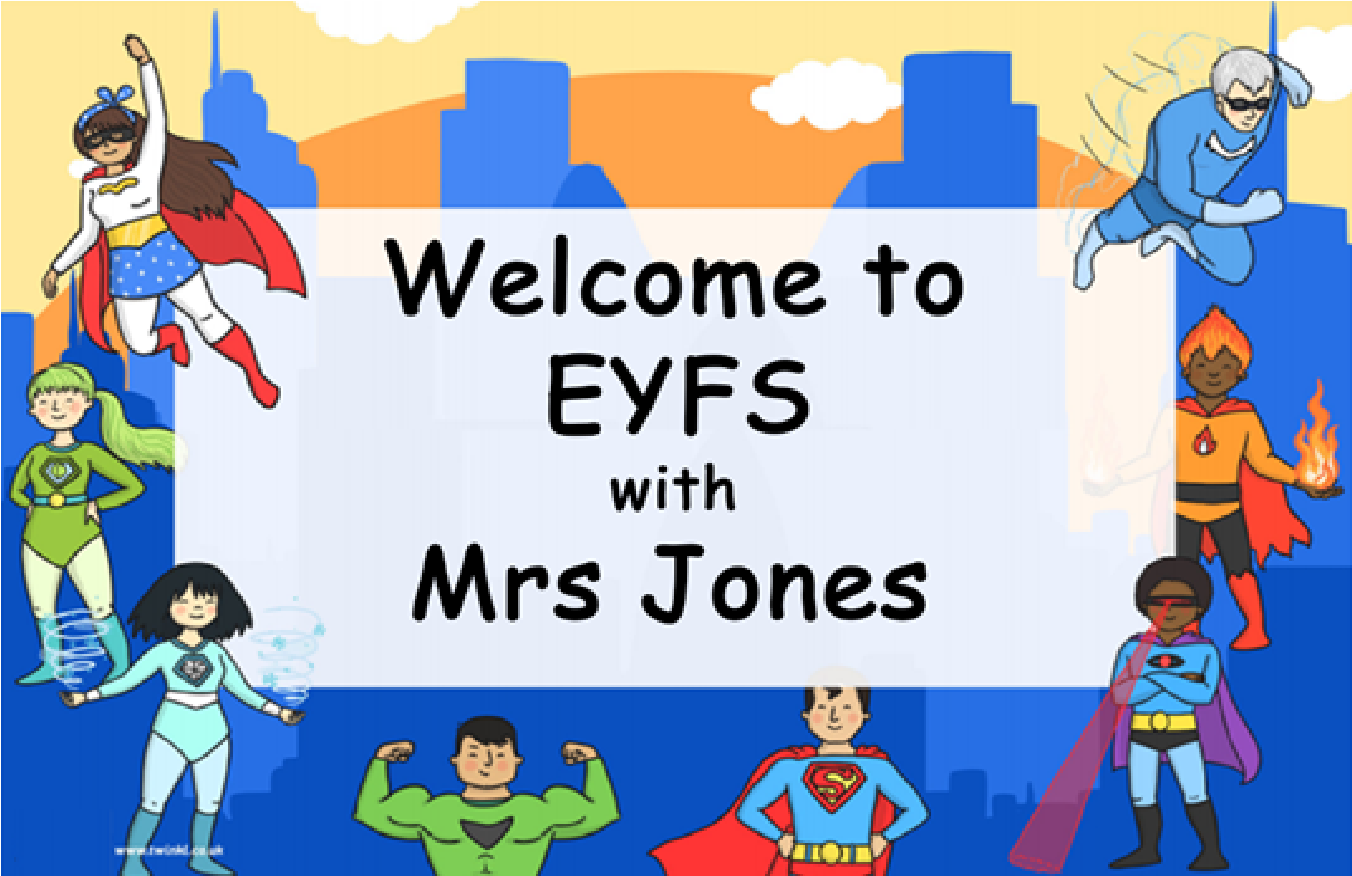 Our class teacher is Mrs Jones and our teaching assistant for Nursery is Miss Schumm.
At Lingdale Primary we use The Early Years Foundation Stage profile handbook and have designed our own curriculum to support us in our work in both Nursery and Reception. The framework sets out the legal welfare requirements that we must follow to keep your child safe and promote their welfare. It also sets out the seven areas of learning and development and the characteristics for effective learning around which we plan our activities to support the development of your child. It also supports us with our assessment and explains the levels that your child should reach by the age of 5. Your child will be learning skills, acquiring new knowledge and demonstrating their understanding through the seven areas of learning and development.
Throughout our 2 Year old and Nursery provision, we place great importance on developing the three prime areas first. These are Communication and Language, Physical Development and Personal, social and Emotional Development.
As your child grows, the prime areas will help them to develop skills in 4 specific areas:
• Literacy
• Mathematics
• Understanding the world; and
• Expressive arts and design
We use these seven areas to plan your child's learning and activities. We know that children learn by playing and exploring, being active, and through creative and critical thinking and we plan lots of activities to support this both indoors and outside.
Our EYFS places great importance on developing the children's personal and social skills to ensure they are happy and confident learners. Communication and language is also at the centre of everything we do to ensure children can talk about their experiences and share their ideas.
We use a thematic approach to engage the children and working in partnership with parents encourage independent, happy learners who thrive in school to reach their full potential and set them on their journey to become life long learners.
Please click on the links below for an overview of our curriculum and more information about Nursery and Reception:
aa\xzalkx
Please scroll down to see all of the exciting things EYFS children have been doing…
The video below showcases our fantastic Christmas crafts day in EYFS. The children enjoyed making decorations and reindeer food ready for Christmas Eve. Thank you to all the parents who were able to join us.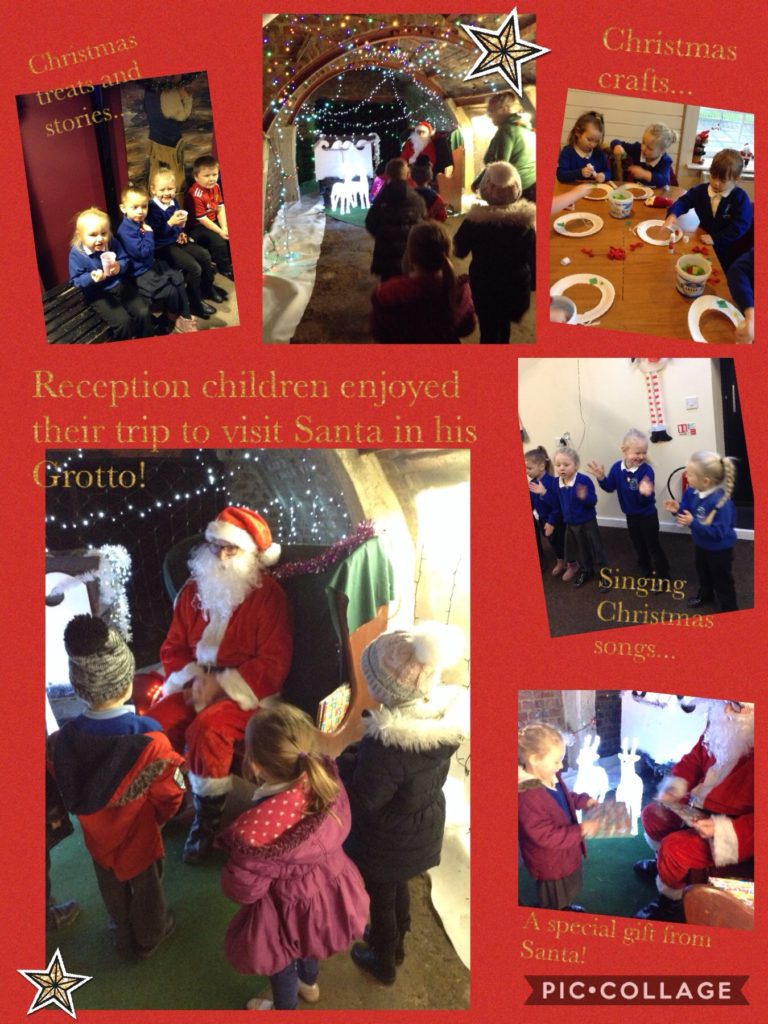 EYFS went on an Autumn walk around the village- 18th October 2019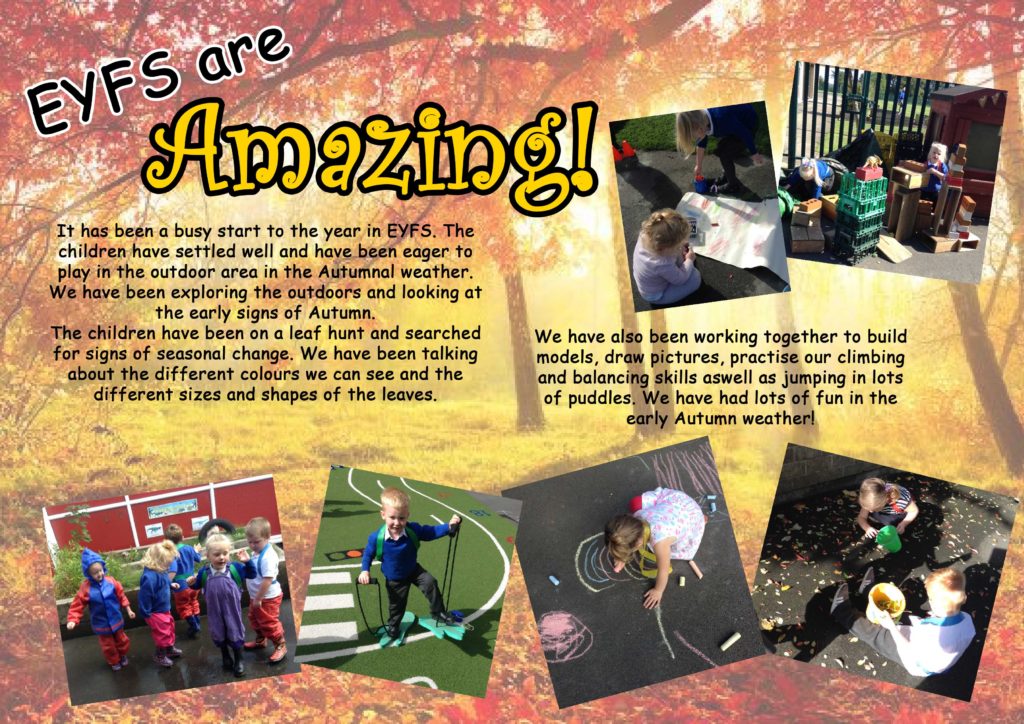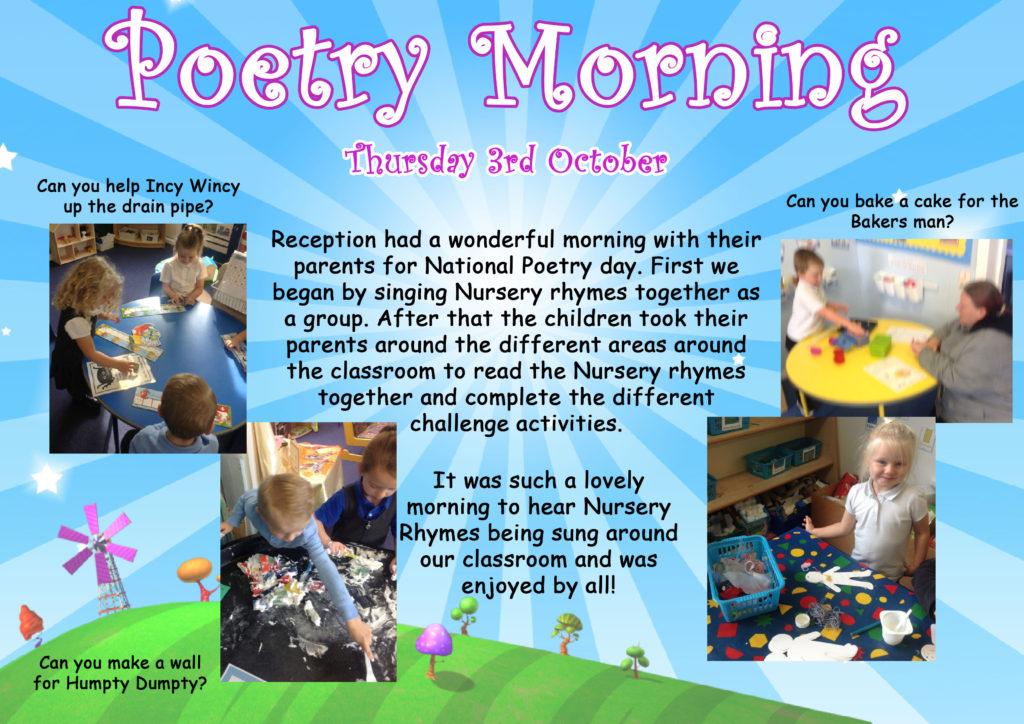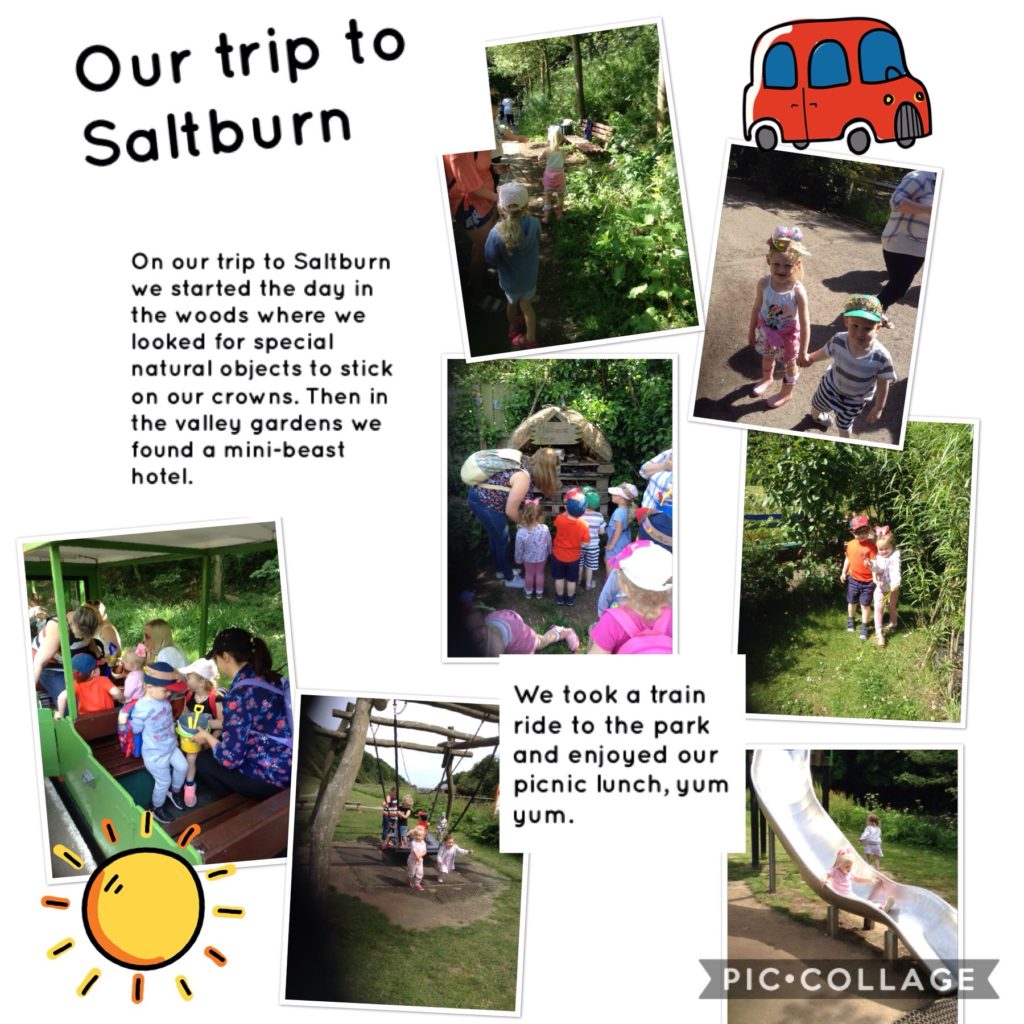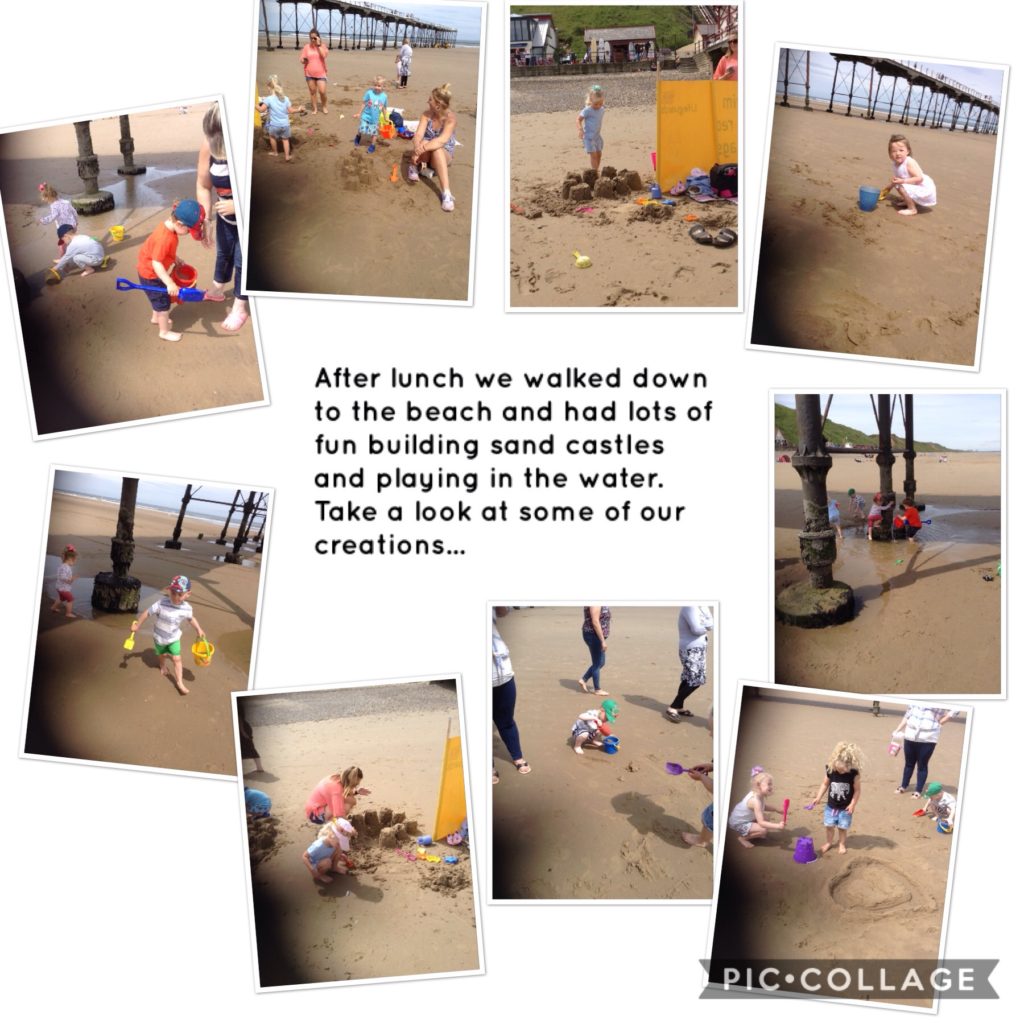 We have very busy and engaging days in our EYFS. Please click on the links below to see some of the exciting things that we have been doing…
Nursery and Reception – Down on the farm 2019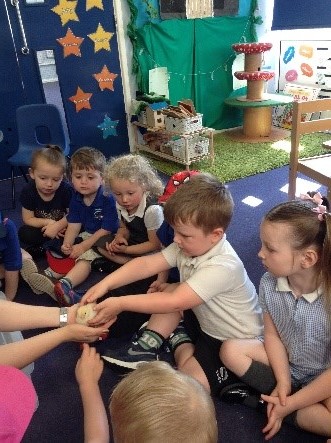 Reception – Into the woods: a search for Mini-beasts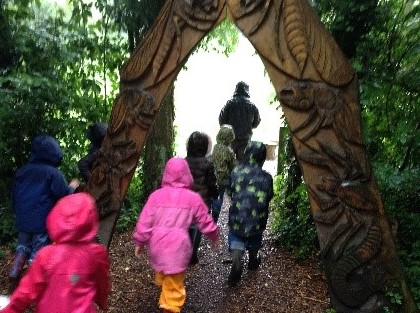 Nursery and Reception – A special guest arrives at our party expecting tea!